Description
Ephedrine
is once the most popular stimulant and fat burner. The basis of its application in the past is sports and medicine. Ephedrine could also help in intellectual activity due to increased tone and concentration. In sports, this supplement proved to be almost the strongest in terms of stimulation and fat burning, in medicine – for the treatment of a number of diseases, such as asthma or drowsiness.
However, some of the narcotics began to make amphetamine from ephedrine, as a result, its sales had to be limited, and in some countries it was banned completely. In Russia, incidentally, he is on the first list of banned substances.
Nevertheless, some people manage to buy in pharmacies in conjunction with other substances, for example, "Broncholitin". What can we understand with ephedrine …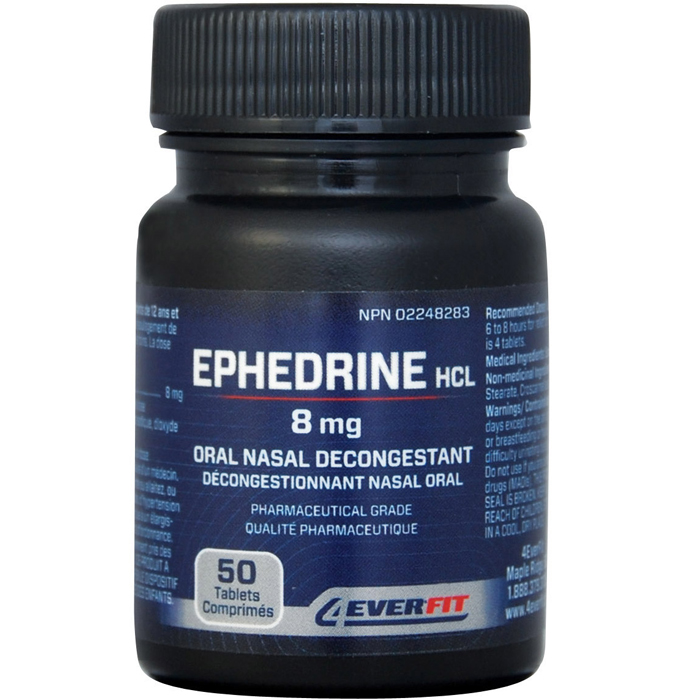 This substance came to us from Chinese medicine, from the grass of Ephedra, they used it for thousands of years as a stimulant and for the treatment of asthma. Mass production in China began in 1926 and in just 2 years the volume of exports increased as much as 54 times. The add-on came to heart abroad.
Ephedrine is an adrenoreceptor agonist, which means that it interacts with them, enhancing their activity. And, in connection with this, stimulates the production of adrenaline and norepinephrine. More norepinephrine is produced. On it there was a separate plot. And so far we will focus on specific measurable data, what and how does ephedrine with the brain and body do.
How Ephedrine Works
Heart palpitation is increasing. Norepinephrine stimulation, there is no exact data on how much and at what dosage the heart rate is increased, but this effect is present.
Reduces weight. A lot of research has been done on this topic, but in most cases a classic bodybuilding fat burning ligament was used, in which not only ephedrine, but also caffeine. And they work synergistically.
Nevertheless, there are several studies where only ephedrine was used, and weight loss was also present. And the results are really steep, if the diet was also followed.
A real fat burning effect. There is a slight increase in temperature and blood circulation in the adipose tissue improves. This in general is not dangerous, so our restriction fights against viruses, in natural conditions.
Danger (Harm) of Ephedrine
So, the whole danger of ephedrine lies in its effects, this substance does not directly destroy the body, as dangerous drugs do. Ephedrine is harmful to people with unstable psyche, nervous, quick-tempered. As for the physical condition of a person, it is possible to draw parallels with DMAA. And there and there, there is norepinephrine stimulation, narrowing of blood vessels, increasing pressure, heart beats more often.
If the above described factors are present in you, then taking ephedrine can actually damage the body. It's like driving a heavily inflated wheel.
Possible and individual characteristics: dizziness, euphoria, nausea, pimples, etc.
It is also important to mention that ephedrine is dangerous to take with inhibitors of monoamine oxidase (MAOI), antidepressants, yohimbine, since it is possible the occurrence of hyperstimulation, can be sausage so that it will not be an option. This is due to the development of norepinephrine and dopamine, they, under the influence of the MAO inhibitor, work for too long, although they should be out of time in a timely manner.
Also with ephedrine there is a legislative danger, ephedrine seems to be on the same list as marijuana and amphetamine. And the project will once again remind that in Russia every 5th person is sitting because of illegal substances. For this reason, today we will not talk about courses and dosages. But! Earlier it was taken approximately 0.8-1.2 mg per kg of body weight per day in combination with caffeine 200-300 mg / day, optionally or in small courses (up to 1-2 months).
And a little about addiction, it can be said no. A study was conducted where a group of people took 60 mg of ephedrine every day in the flow, attention! 6 months in a row, and then abruptly stopped receiving, and so, there were no serious signs of cancellation.
Outcome:
– Ephedrine is really dangerous, but rather as a strong stimulant and fat burner, it can deplete the body, increase nervousness, promote insomnia, etc. In addition, from 2013 began to wear the brand of drugs.
– Ephedrine acts through norepinephrine and thyroid hormones.
– Effects on the brain: everything around is very slow, thoughts fly, there is a weak concentration, lightness, a little excitement.
– It was taken either alone or with other stimulants.
No products were found matching your selection.